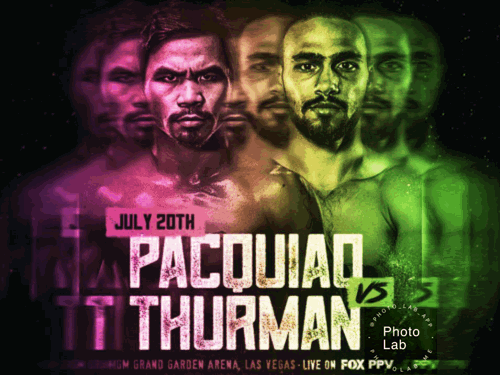 As the excitement grow about the fight of the two current boxing's biggest welterweight stars approaches (July 20, 2019, Saturday, MGM Grand Garden Arena), I thought, I'd re-publish my thoughts on how I see boxing, in relation to the professional field of Risk-based management.
Living legend, reigning regular WBA Welterweight Champion, only 8-Division Champion, and Philippines Senator Manny (Pacman) Pacquiao 61–7–2 (39 KO) and unbeaten Super WBA Welterweight Champion Keith (One-time) Thurman 30-0-1 (22 KO) will share the ring in a welterweight world title main event at Las Vegas, Nevada. Manny Pacquiao is the only boxer to win twelve major world titles in eight different weight divisions (Wikipedia, 2019). Absolutely, one of the greatest who ever lived in the sport of boxing.
"He's about to get beat up," Thurman declared. "I get to punch a senator in the face, he's gonna feel it, and if he's upset about it, you know, he can do something about it on Saturday night!" (ABS-CBN, 2019)
To the millions of boxing aficionados worldwide, this is a scintillating occasion. Thurman, young, undefeated, and only 30 years old is more than 10 years younger than Pacquiao. It is clearly the energy of young lion in his prime versus the experience, speed, and staying power of an old guard. Manny Pacquiao and Keith Thurman have a combined 91-7-3 record with 61 career knockouts (CBS Sports, 2019). I believe this is going to be a much more exciting fight than the dull Pacquiao-Mayweather fight of 2015.
Boxing is a risky event for all involved, most especially the boxers. Yes, the protagonists themselves. Monitoring risk can be like watching boxing. Two competitors, both with the intention to strike whenever there is opportunity. They execute the plan, psyche each other, try to prevent and mitigate the threats of getting KO'ed, strive to make the right response, and to make the right decision through keen observation, even a subtle tightening of muscles (risk indicator).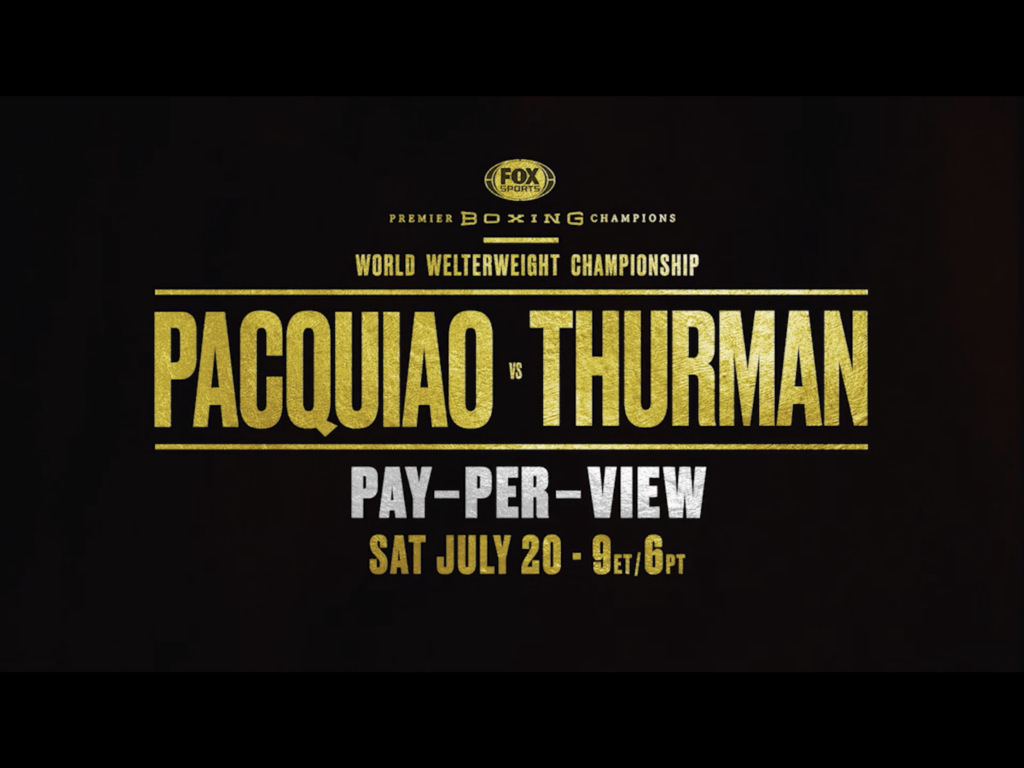 As a risk-based management practitioner, the bloody sport of boxing is so exciting and fascinating. In my view, it relates so well, … so very close with the concept and philosophies of risk management. "No pain, no gain," as the old saying goes!
Boxers, their coaches, and cornermen have to come up with a response plan to prevent or mitigate the punches. They put together a strategy prior to the bout similar to a project preparing the risk management plan. They know that boxing judges have a decision to make and it has to be the right one, that is of course, one in their favour! They have only one end goal in mind, to be the winner!
Risk-monitoring
In boxing, as a spectator or a judge, if one does not see whether the punch landed, where it landed, or how strong the punches were, then one can make the wrong choice who wins. They will not appreciate the actual impact the blows bring. Judges will not move the score. Risk managers will not make account of it. Only the boxers really understand the gravity of the fight. They will tell you, "the punches you don't see coming is the one that knocks you out."
Sounds very similar to the knowledgeable Project Manager saying, "I don't like surprises. Let us identify the show-stoppers and let's address all of them. That's the only way this project will be successful." Yes, everybody has a plan until something hits them. It is true in boxing. It is true in projects.
If a punch or sub-event passes by without anyone taking notice, the project can wrongly claim success much like the losing boxer doing a victory dance. Like it or not, the project might actually be a total failure despite the official declaration of success.
In risk management, as in boxing, playing and losing can still be an Opportunity! Amazing Statistics!
When Floyd (Money) Mayweather, at that time, (48-0, 26 KO) and Manny (Pacman) Pacquiao (57-6-2, 38 KO) finally fought for the 2015 reported USD$500 Million dollars Welterweight (147lbs) title fight mega-bout, this risk principle came to view. In 2016, the report was updated to USD$600M.
This was the biggest singular boxing event that the world has known. No future boxing event will probably even equal it in the next 50 to 100 years.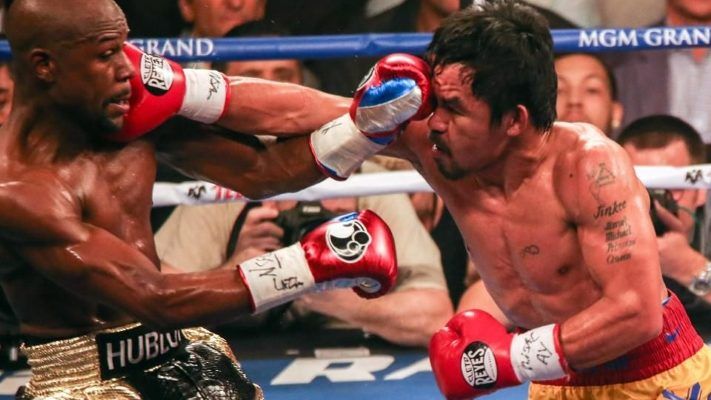 "A $500M figure is already absolutely staggering, and jaw-dropping when you put it in context:
1) It's more than the GDP of seven different countries, according to the International Monetary Fund.
2) USD$ 500M is more than the military budgets of India, Japan and Germany.
3) You could buy SIX different private islands, and have change left over.
4) If you worked for minimum wage it would take 33,156 YEARS to make as much as the fight made in one night.
Source: Dator, J., 2015.SB Nation.Pacquiao vs. Mayweather made more money than anyone imagined"
The purse for the fight was set at $300million (£194,502,705), which both boxers agreed be split 60/40 in the American's favour prior to the fight.
Over the 12 rounds, Mayweather earned $4,994,681 per minute of action, with Pacquiao earning $3,329,787 per minute.
I'm sure that majority of you who is reading this cannot earn a minute of these boxers even in multiple life time. So unbelievable! Wow!
The fight against Floyd Mayweather in May 2015 broke every financial record in boxing history, including 4.6 million PPV buys and total revenue of $600 million from PPV, tickets, international TV, sponsorships and merchandise. Pacquiao made $120 million for the fight with Mayweather pulling down a payday twice as big. It broke the USD500M expectation set in 2015 (Badenhause, K., 2016.Forbes Business).
The fight was a risk event. It was a huge opportunity to a lot of people. Huge sum of money changed hands, especially for Manny Pacquiao and Floyd Mayweather.
In this case, Win or Lose!
Eyes of the Beholder
After that mega-fight, PacMan thought he won. Millions thought the same. Millions thought the opposite. The way we perceive things shape our decisions.
Final official result: Floyd won by unanimous decision. However, the debate goes on and on up to now. It continued to be an exciting fight years after. Technical hindsight in various boxing forums favored Pacquiao just like this featured video).
Who can really question an opinion?
Video 1: Detailed Account of Pacquiao-Mayweather Mega-bout of the Century a year after the event (2016)
Limitation to Objectives
A project Manager has to exercise caution because risk-based management can be quite subjective.
Risk Managers tends to see things only based on where they stand. The event passes by without anyone taking notice. The project can claim success and the losing boxer can do a victory dance. The reference points are their individual or the company objectives the person represents.
Remember, man is driven by what he observes and/or by what he perceives to be. Perception becomes the truth to him.
Objectivity versus Subjectivity
"Each individual player within the risk universe will see things a bit differently compared to the next person, with some people interpreting things in exactly the opposite fashion. In each case, the person can see only one attribute. The simplistic objective point of view is that risk is either a threat or an opportunity, depending on the observer's orientation to the goal (Frago, R., 2015.Risk-based Management in the World of Threats and Opportunities).
It is therefore plain and simple. What a man does is influenced by his interest, the things he advocates, his biases within, and the framework (codes) he follows while executing what he needs to accomplish in the pursuit of his goals.
Rufran C. Frago, PMP, P. Eng., PMI-RMP, CCP, Author
Check these books!