We can now appreciate that COVID-19 affects different people in different ways. Most infected people will develop mild to moderate illness and recover without hospitalization. However, in Canada, as per today's news, the majority of its province's hospitalizations hit record highs in Ontario, Alberta, Quebec, New Brunswick, etc.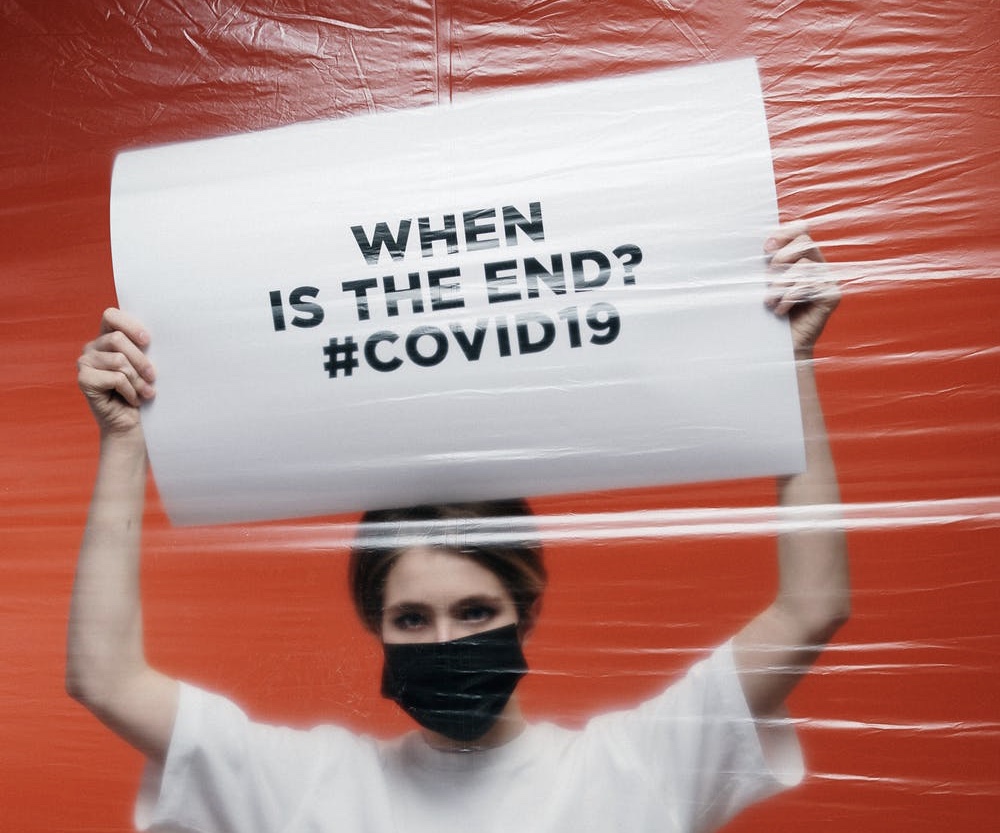 In Ontario, the number of people hospitalized continued its upward trend, reaching a new pandemic high of 2,594 on Saturday. New Brunswick also saw a record for hospitalizations, with that figure reaching 80, up 11 from the day before. In Quebec, the number of COVID-19-related hospitalizations rose by 163 for a total of 2,296. Health officials reported 245 patients in intensive care, an increase of 16 from Friday. (CBC, 2022).
One of the consolations that seem apparent to an ordinary observer is that this fifth wave, although the cases have generally skyrocketed locally and worldwide and have gone at least 1.5X the highest peak of the last four waves, the number of death is relatively low, in comparison, as can be seen in below Wikipedia tracking charts.
As of this Saturday, January 8, 2022, more than 303.5 million cases of COVID-19 had been reported worldwide, according to Johns Hopkins University's coronavirus tracking tool. The reported global death toll stood at more than 5.4 million (ibid.).
Now, the whole world is pretty much in the same fix. Two years into this Covid era is very frustrating, bringing a bunch of physical, spiritual, behavioral, and moral problems with it. We all want this plague to humanity to end, but how can something end if the world's top scientists don't know where and how the virus started. Yes, the old saying said, "every beginning has an end." What do you think will happen if nobody understands the beginning while the virus is possibly replicating to another strain like the Delta and the Omicron in real-time?
I have read somewhere about the principle of survival. It states that any living organism tends to multiply when threatened with extinction. I tend to think that it is precisely why this virus is spreading. Could it be that the virus instinct is to preserve itself? Why not? Instinct is an organism's largely inheritable and unalterable tendency to make a complex and specific response to environmental stimuli without involving reason. The unfortunate circumstance is men cannot multiply as fast as this virus. By the look of things, the probability is high that this punishment will stay for a very long time like the common flu. Idle thoughts or reality? You tell us!
For more current information, click the following link >>> Canada's Daily Epidemiology Update.
About the Author
Rufran C. Frago is the Founder of PM Solution Pro, a Calgary consulting, product, and training services firm focusing on project and business management solutions. He is passionate providing advice, mentorship, education and training through consultation, collaboration, and what he uniquely calls, student-led training.
BOOKS AUTHORED BY RUFRAN FRAGO