The kindle and paperback edition of the book "Schedule Quantitative Risk Analysis (Traditional Method)" was officially approved and published. It is now live in the Amazon Store and other international outlets.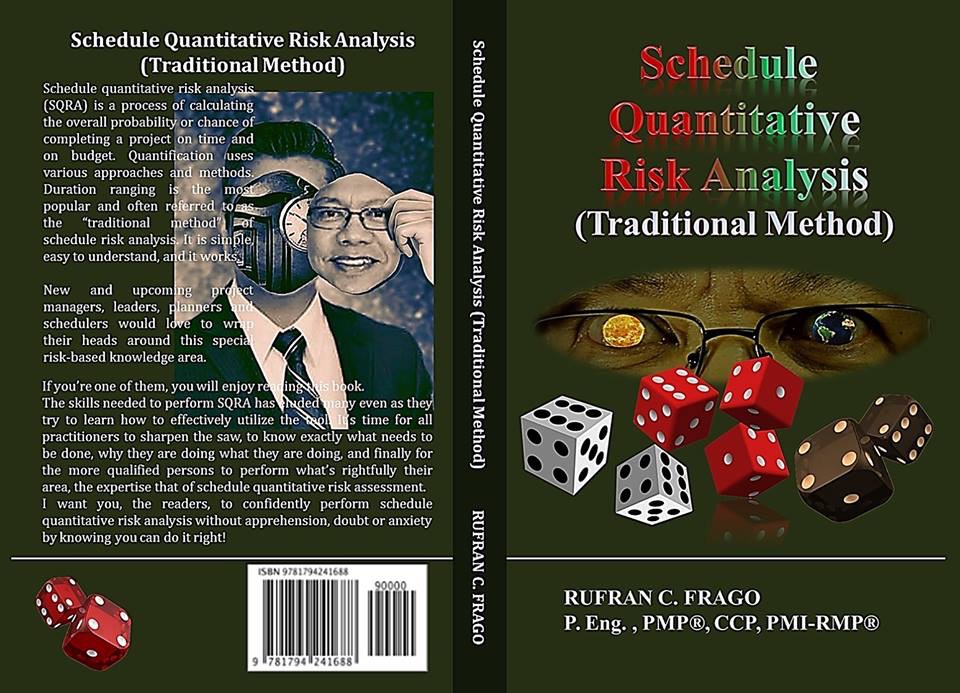 Schedule quantitative risk analysis (SQRA) is a process of calculating the overall probability or chance of completing a project on time and on budget. Quantification uses various approaches and methods. Duration ranging is the most popular one, and often referred to as the "traditional method" of schedule risk analysis. It is simple and easy to understand.
New and upcoming project managers, leaders, planners and schedulers would love to wrap their heads around this special risk-based knowledge area and will enjoy reading this book. The skills needed to perform SQRA has eluded many even as they try to learn how to effectively utilize the tool. Relying on bits and pieces of information without understanding the quantitative process is a major sticking point. It is my intention to address them, giving the readers, full understanding of the subject.
My sincere appreciation to Armando Minia, Senior Technical Specialist @Bruce Power Nuclear Plant-Canada, Cecilio Besares, Teacher @Academia de San Ignacio de Loyola-Philippines, Menesse Richie M. Macababat, Senior Planning Engineer @Alcon (Nigeria) Limited-Nigeria, Noel Sanchez, Estimating Consultant @Sanchez Consulting-Canada, Perfecto Catelo- Sr. Technical Engineer, Plant Engineering Rapid Response Team @ Bruce Power Nuclear Plant-Canada, Stephen Odusanya, Mechanical Construction Engineer @Exxon-Mobil-Nigeria, Virgilio Monton, Senior Consultant @Turner and Townsend-Canada, and to Rachel Berry, Administrative Assistant/Free Lance Editor @Modus Strategic Solutions-Canada.
Rufran C. Frago-PM Solution Pro
We are part of the solution!
Related sites:
Other books authored by Rufran Frago. Time to grab a copy!
Risk-based Management in the World of Threats and Opportunities: A Project Controls Perspective.ISBN 978-0-9947608-0-7.Canada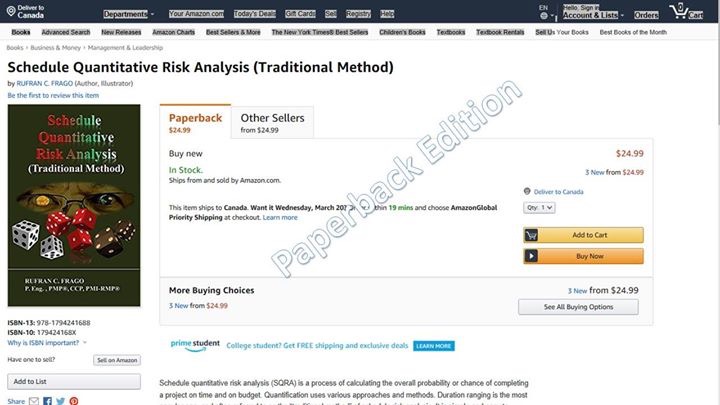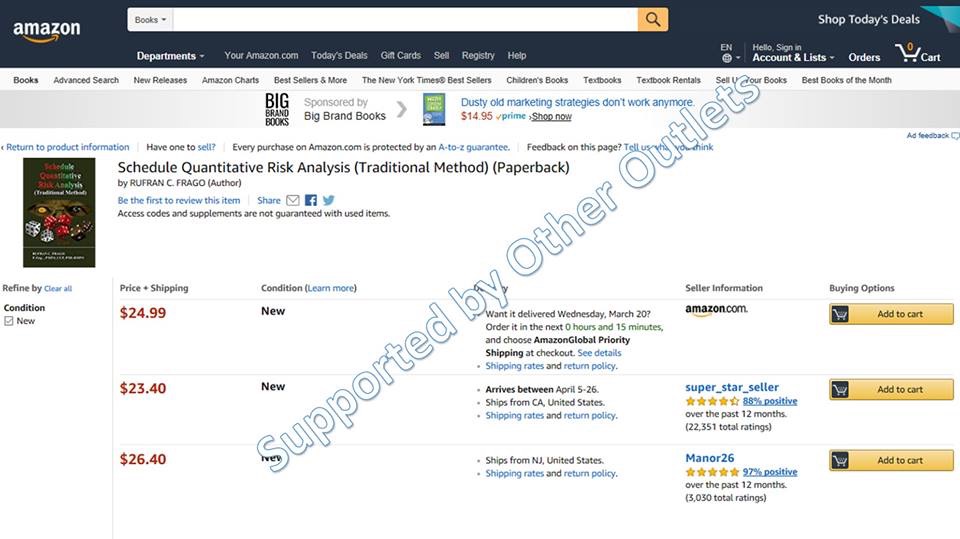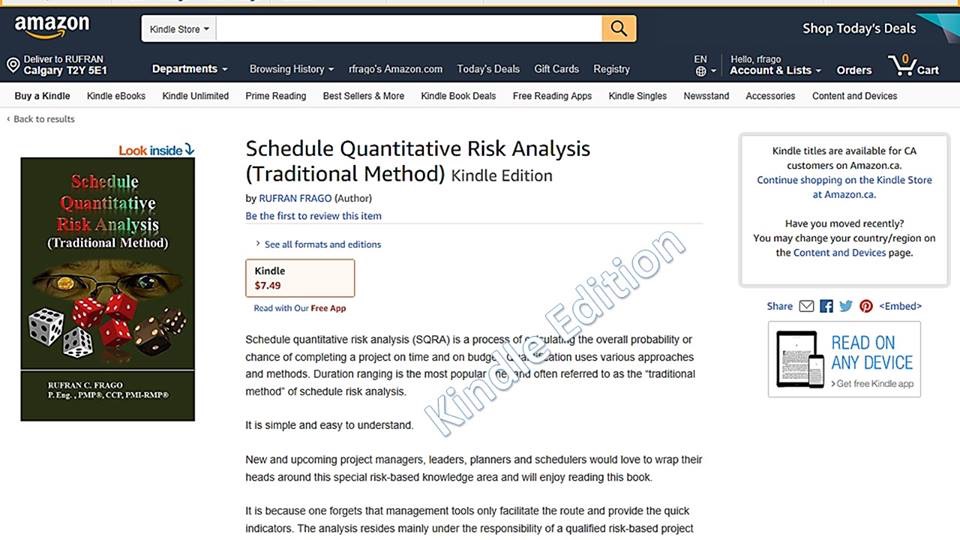 #riskanalysis #pmsolutionpro #project management #contingency #scheduling #planning #schedulerisk