The tool training course we call Zero P6 is especially designed for students who have zero to  beginners knowledge of Oracle Primavera scheduling tool. We've launched this course some three months ago and now it is taking off as planned.
We provide students with personal practical training. Students will learn how to use the tool based on what he wants to learn, a unique PM Solution Pro concept we call "student-led learning."
Congratulation to our students for completing the course!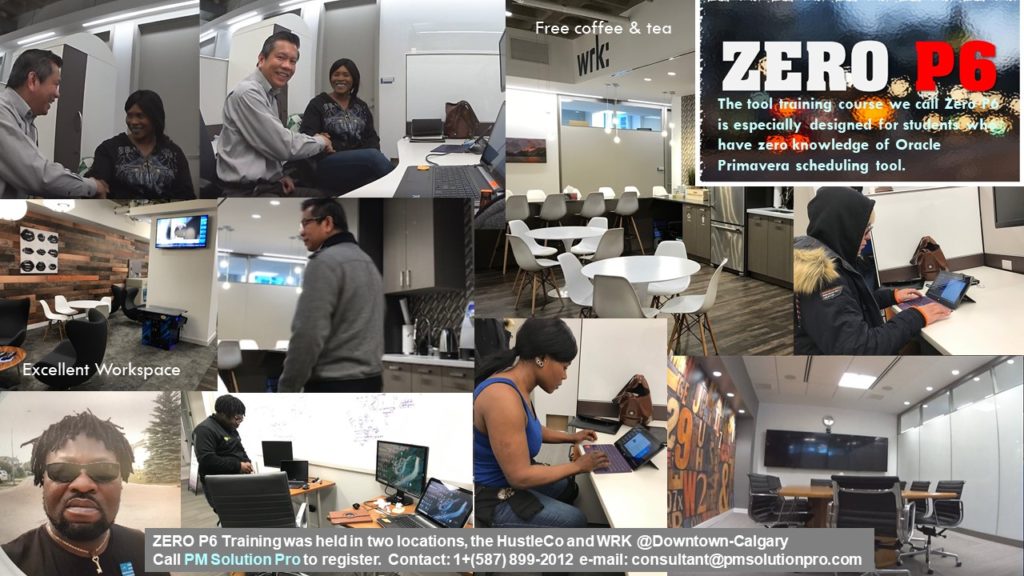 ZERO P6 is a five-hour training course on planning, scheduling, and schedule management using Oracle Primavera P6 Professional Version 18 intended to create and develop student's skills from scratch. This elementary course leads to the next course BASIC P6.
Our most recent students will be able to tell you all about it. You must contact/call us to make arrangement and we'll try to work according to your schedule.
ZERO P6-F11 Personalized, face-to-face,
one-on-one engagement
Available to students residing in Calgary, Alberta,
Canada or anyone who can travel to Calgary, Alberta for the course at own
expense.
ZERO P6-W11 Personalized, one-on-one, remote engagement via live Webinar. Available to all, globally."
Our website: https://pmsolutionpro.com
Telephone: 1+ (587) 899-1202