In behalf of PM Solution Pro, I participated in the Calgary Seminar hosted by SimplicityBI titled "Data Journey to the Cloud: Challenges and Solutions. Implementing Your Agile Data Architecture In The Cloud."
We listened to vendor's subject matter experts speakers from Snowflake, WhereScape, Seven Generations Energy, Striim, Denodo and a current client from Vancouver International Airport.
The core message is effective data management and digital transformation initiatives taking place in organizations. Numerous organizations have been transitioning or looking forwards to move at the cloud to implement a modernized data architecture, taking advantage of cost savings, limitless data processing power, instant scaling and the promise of increased agility (SimplicityBI invite, 2019).
The move to the cloud can take longer and relatively burdensome if not planned properly, especially if undertaken by less qualified service providers. Resource speakers and the general audience declared that simply migrating the data to the new cloud based analytics databases does not assure resolution of all integration challenges due to the following.
1) Some systems of record may still remain on premises and their data needs to be integrated with data from cloud native applications.
2) Getting analytics in real time means embracing architectures to use newer streaming technologies in conjunction with traditional data movement and structured transformation
The whole message revolved around enabling is organization to be data-driven, elastic, secure, sharable, scalable, economical, and cost-Effective even across multiple clouds and platform forms. There are plenty of information to digest for one to fully understand the concept and inner-workings of continuous real-time data ingestion, high-speed in-flight stream processing, and sub-second data delivery to cloud and on-premises endpoints.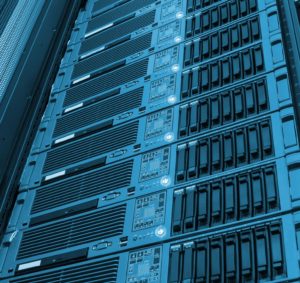 The primary purpose, to sustain data delivery where you need it, when you need it, and in the correct format to be immediately available to high-value operational workloads.
One vendor speaker claimed that their platform provides all the benefits of data virtualization, the ability to provide real-time access to integrated data across diverse data sources, without replicating any data.
Another vendor said they provide automation services to design, develop, deploy, and operate data infrastructure faster, eliminating hand-coding and other repetitive, time-intensive aspects of data infrastructure projects expediting data management deliverables from years to weeks, or months to days.
Source: SimplicityBI invite, 2019
Rufran C. Frago-Founder, PM Solution Pro
Home
Rufran C. Frago, PMP, P. Eng., PMP, CCP, Author
Read "Tips to Effective Project Scheduling Updates Part 1 and Part 2"
Related sites:
Books authored by Rufran Frago
Risk-based Management in the World of Threats and Opportunities: A Project Controls Perspective.ISBN 978-0-9947608-0-7.Canada