Guest Author: Ahsan Upal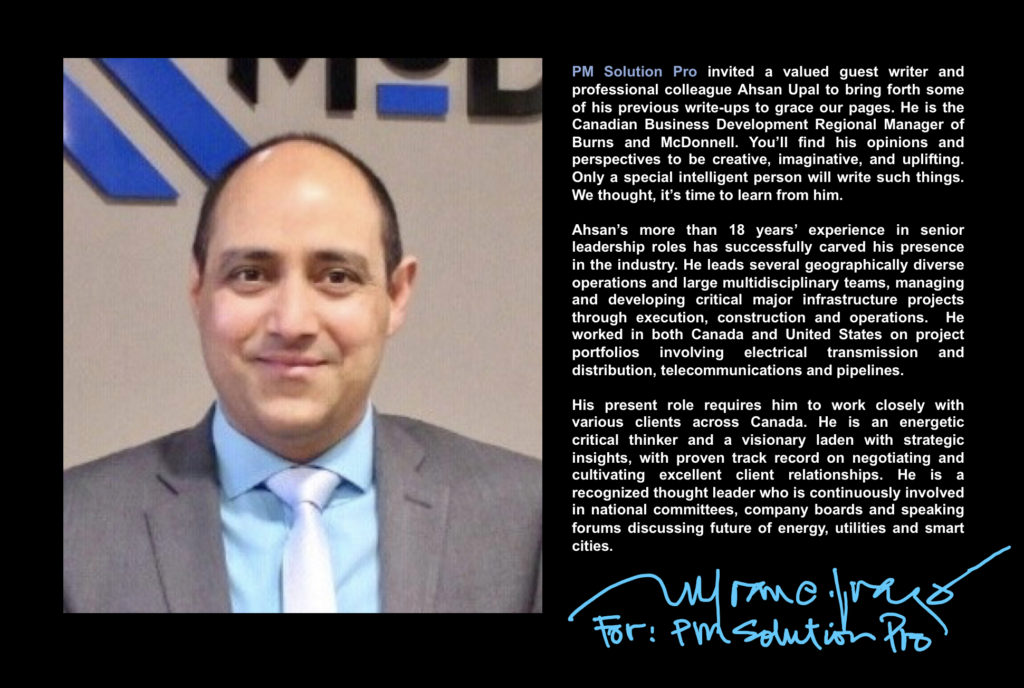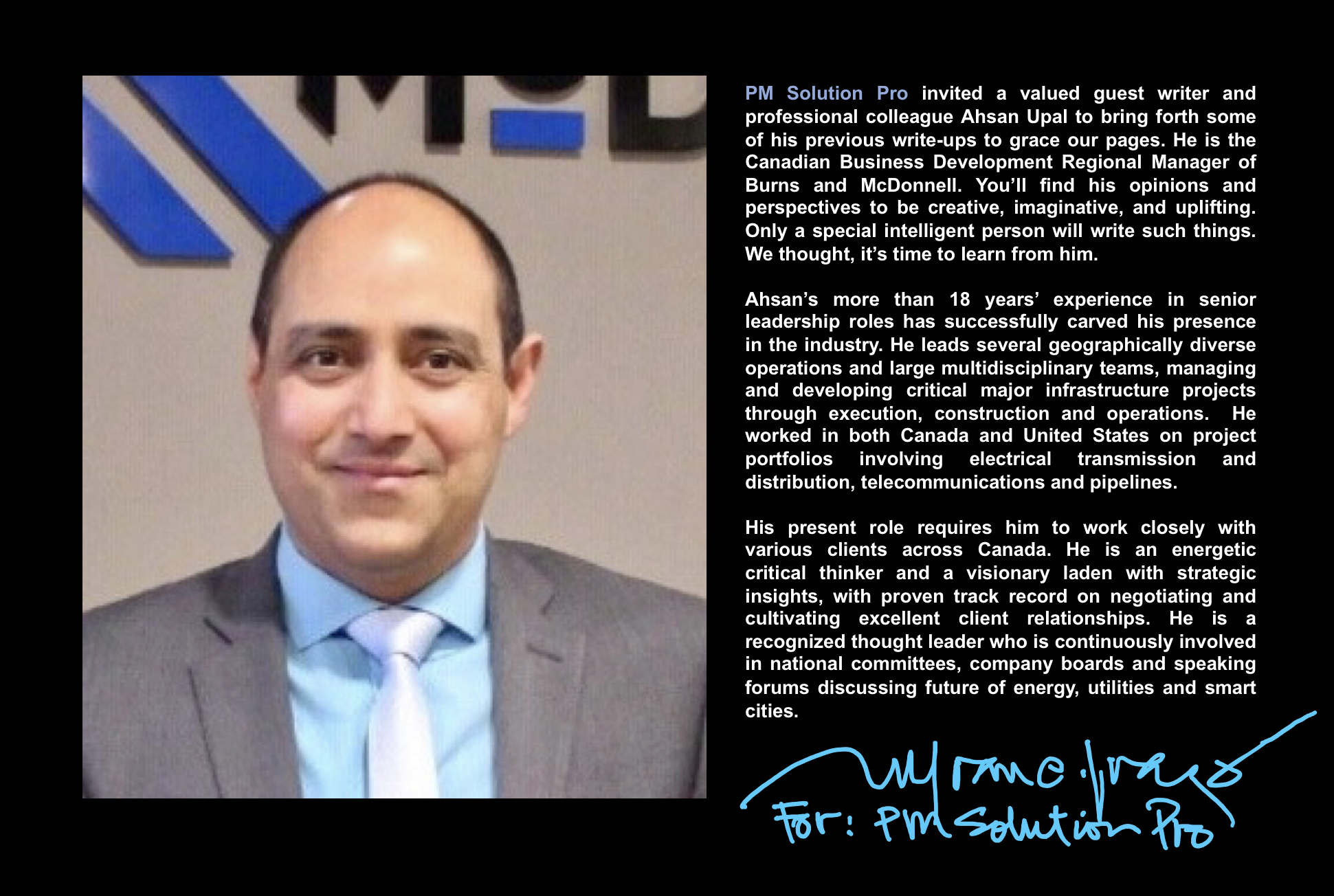 In the early 1900's when electricity was being distributed to the houses. Utilities were considered technology companies because they were laying the foundation of the modern life and there was a strong demand for electricity service to be able to bring light and connect time saving tools and appliances at home with perhaps the same longing eyes as there is today with the latest smart devices. Somewhere along the way utilities lost their cool and instead of being innovators utilities became known as bureaucratic and boring. It doesn't, however, need to be this way into our future. With technologies such as artificial intelligence, data analytics, remote sensors, automation and drones there is a real opportunity for the utilities to embrace technology and automate repeat tasks, routine designs, inspection and maintenance activities and predict when and where the next outage is likely to occur. Some examples scenarios are provided below:
Powerline inspections using drones is a growing field.
Using drones for aerial line and substation inspections to do thermal and infrared scans, vegetation management and physical condition inspections such as a broken insulator, missing bolt or a rusted member on a tower.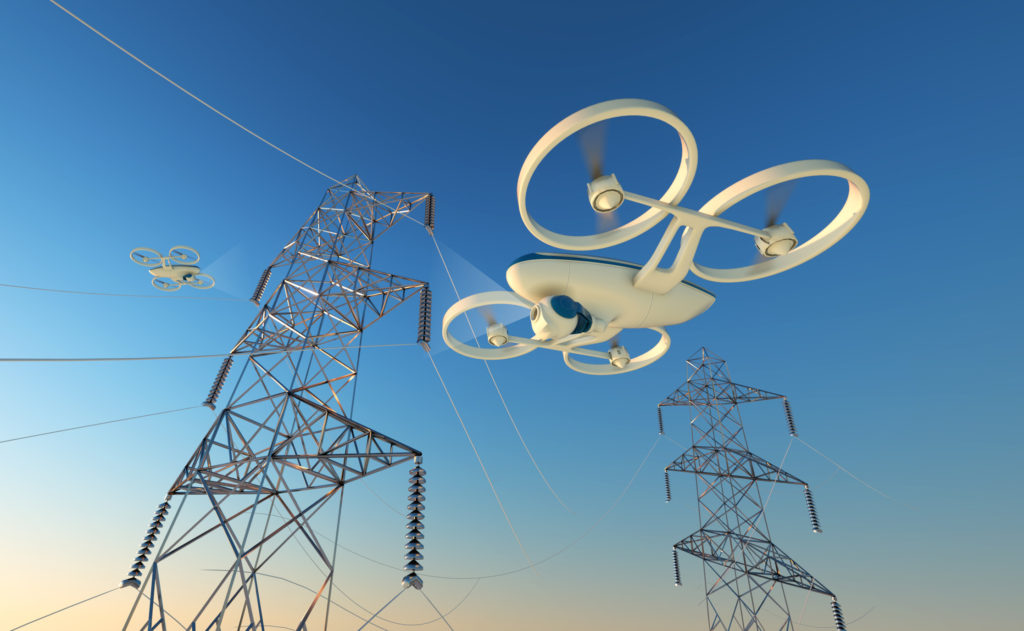 Using data analytics and machine learning there is potential for drones to also be used to record construction progress, inventory control to track goods as they're received and checked-out, and even to make the final as-built drawings from a scan of what was actually constructed.
3-D scans of existing facilities make it possible to produce a 3D model and a site layout drawings, making verification of site conditions easier without the need for multiple site visits, saving time and money.
Using virtual reality to train new technicians, or to remotely provide assistance to junior technicians or during construction to help workers see what the fully completed system will look like. It can help speed up equipment assembly reducing chances of error.
Disturbances on the powerlines say due to a vegetation or bird contact or a fault can be detected in the voltage waveform using data analytics tools. This detection can help utility engineers detect for creeping issues before they become a problem and result in an outage or equipment failure saving money.
Similarly, a utility has the ability to read the smart meter data to be able to detect issues with a home's appliances. Each appliance has a certain "load-signature" that allows the utility to harvest the smart meter data to detect issues with a home's appliances, whether it is energy efficient or not or whether there's an issue developing with the appliance. Utilities can use this data and, perhaps for a service fee, they can provide a residential customer useful information to help them save money on their bills as well early warnings on developing issues, perhaps if your home furnace blower is starting to draw extra amperage because bearings are worn out or fridge compressor is overheating because piston is no being lubricated properly.