Sir Winston Churchill once said, "Fear is a Reaction. Courage is a Decision."
Such a statement makes me appreciate more of our fallen heroes. The awesome pride and inspiration they brought to those who survived strengthened the resolve of all freedom-loving people of the world. Quite clearly, nations remembering their fight to preserve liberty for future generations make all emotionally happy. We are all fortunate recipients of their ultimate sacrifice. God bless their souls!
In today's modern world, courage has taken a variety of forms in pursuit of certain subterfuge goals. Sadly, unbeknownst to many, they're being led as sheeps to a slaughter. As a reflection, let us all be vigilant! We need to open our eyes, ears, and mind before making any life-changing decision, especially something that might adversely affect our nation and the world. Make it doubly sure that we are after something real, based on truths and goodness.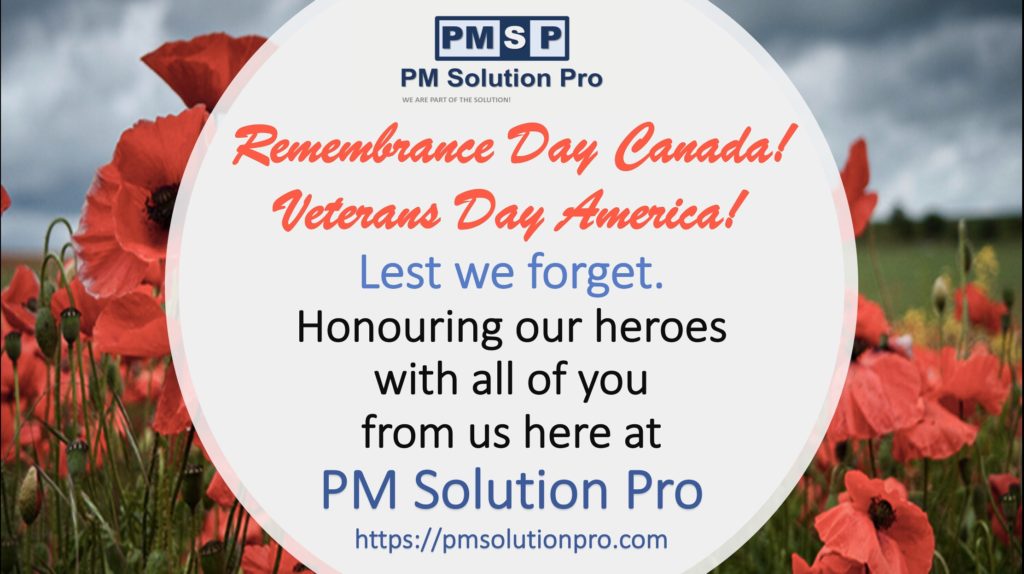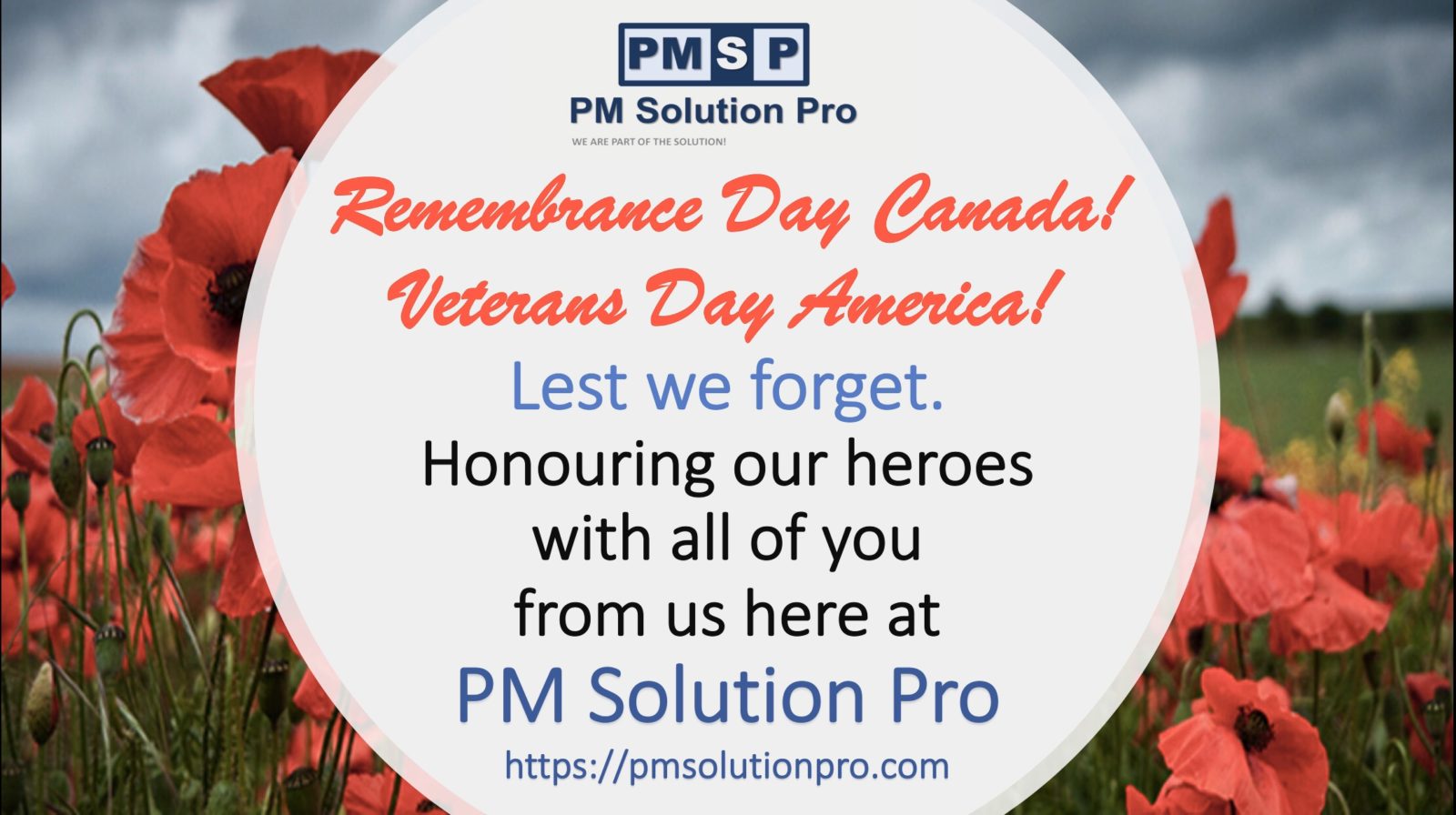 Exerpts from Wikipedia
Remembrance Day (sometimes known informally as Poppy Day owing to the tradition of the remembrance poppy) is a memorial day observed in Commonwealth member states since the end of the First World War to remember the members of their armed forces who have died in the line of duty. Following a tradition inaugurated by King George V in 1919,[1] the day is also marked by war remembrances in many non-Commonwealth countries.
Remembrance Day is observed on 11 November in most countries to recall the end of hostilities of First World War on that date in 1918. Hostilities formally ended "at the 11th hour of the 11th day of the 11th month", in accordance with the armistice signed by representatives of Germany and the Entente between 5:12 and 5:20 that morning. ("At the 11th hour" refers to the passing of the 11th hour, or 11:00 am.) The First World War officially ended with the signing of the Treaty of Versailles on 28 June 1919.[2]
The tradition of Remembrance Day evolved out of Armistice Day. The initial Armistice Day was observed at Buckingham Palace, commencing with King George V hosting a "Banquet in Honour of the President of the French Republic"[3] during the evening hours of 10 November 1919. The first official Armistice Day was subsequently held on the grounds of Buckingham Palace the following morning. During the Second World War, many countries changed the name of the holiday. Member states of the Commonwealth of Nations adopted Remembrance Day, while the US chose Veterans Day.[4]
Click the PMSP icon below to read related articles at PM Solution Pro website.
About the Author:
Rufran C. Frago is the Founder of PM Solution Pro, a Calgary consulting, product, and training services firm focusing on project and business management solutions. He is passionate providing advice, mentorship, education and training through consultation, collaboration, and what he uniquely calls, student-led training.
BOOKS AUTHORED BY RUFRAN FRAGO