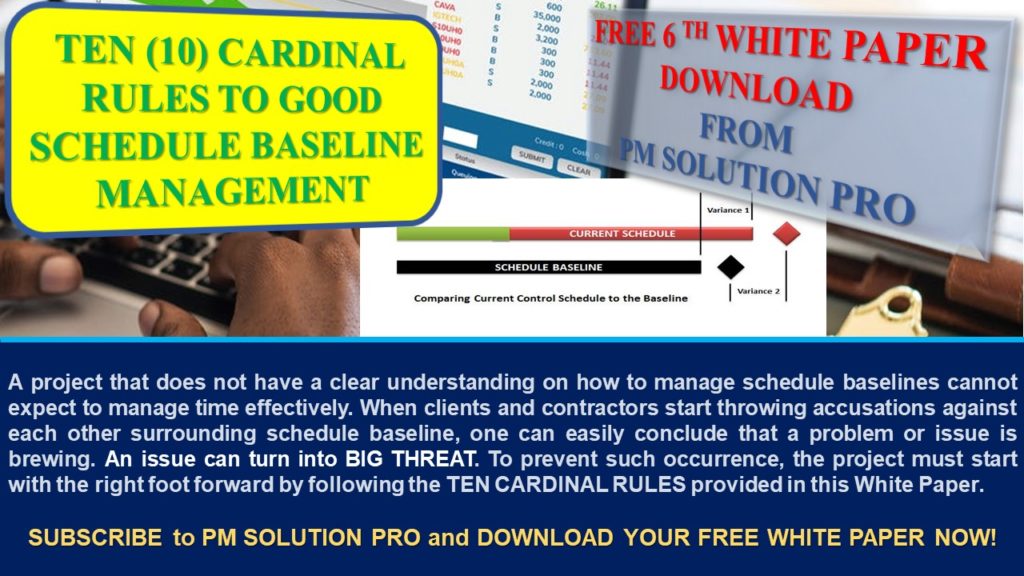 A project that does not have a clear understanding on how to manage schedule baselines cannot expect to manage time effectively. When clients and contractors start throwing accusations against each other surrounding schedule baseline, one can easily conclude that a problem or issue is brewing. If the schedule baseline is not part of the plan, the project is trekking on dangerous territory!
An issue can turn into BIG THREATS. To prevent such occurrence, the project must start with the right foot forward by following the TEN CARDINAL RULES provided in this White Paper.
SUBSCRIBE to PM SOLUTION PRO and DOWNLOAD YOUR FREE WHITE PAPER NOW!
Click the link below or click the image above:

#whitepapers #schedules #pmspnewsletter #pmspfreebies #planning #reliability #projectmanagement #scheduling #schedulebaselinedevelopment #schedulebaseline