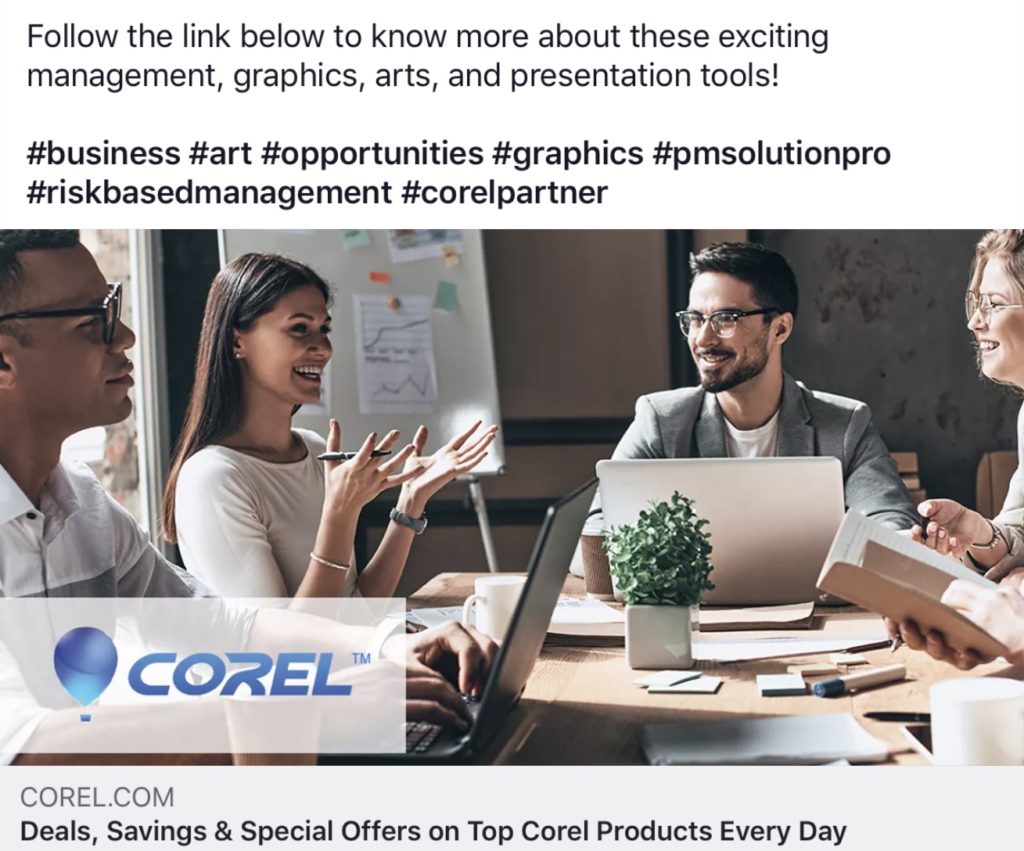 Creative and Effective COREL Business Tools at cheaper and discounted prices this Cyber Monday!
… and Black Friday sales is extended until December 2, 2018.
PM Solution Pro became a registered affiliate of Corel in June 2018. We believe in the usefulness and creative nature of the products in leading the way to success and greater productivity.
We carry and strongly recommend Corel creative business/project management tools for their affordability, applicability, portability, awesome operating features, excellent performance, maintenance support, and ease of use.
Subscribe to PM Solution Pro if you have any question and wants to know more. We are always ready to serve you find the right direction.
Send us a message! Follow the link below to know more about these exciting management, graphics, arts, and presentation tools!
#business hashtag#art #opportunities #graphics #pmsolutionpro #riskbasedmanagement #rufranfrago #presentationtools #managementtools #partnership