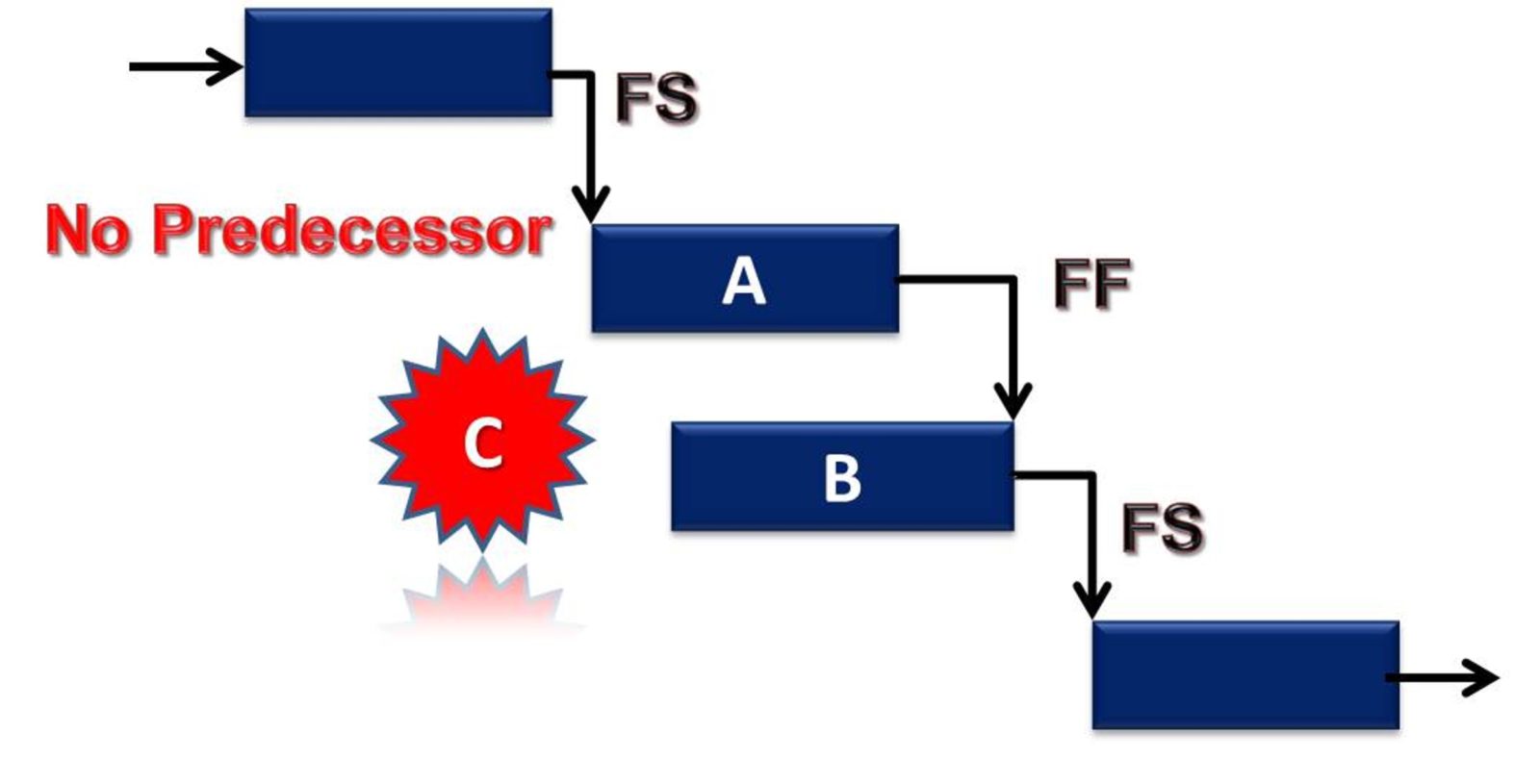 Open ends are great indicators of missing scope/s, incomplete and/or missing planning inputs. The solution is to tie all valid network activities in the right sequence, according to the approved project execution plan and path of construction.
A good schedule is a well-tied schedule and a well-tied schedule signifies complete scope.
Source: Frago, R. (2015/2017).Plan to Schedule, Schedule to Plan.ISBN 978-0-9947608-2-1.Canada.
A recent query from a colleague inspired me to write this short article on the subject of danglers, i.e. schedule danglers. I hope my humble insights will be useful.
Open start danglers are activities where the only predecessor is either Finish-to-Finish or Start-to-Finish, resulting in an open start to the activity. They are also known as "dangling activities."
The number of activities with open start (danglers) should be zero.
The project scheduler should use Start-to-Start and Start-to-Finish links sparingly. Tie each activity end completely and properly to avoid danglers.
Read the full article by clicking the hyperlinked button below.